It's a...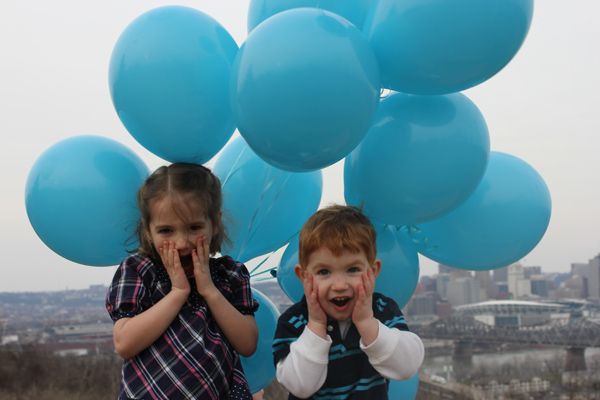 We were so excited to find out that this little peanut is a boy! Gray is going to have a best buddy, which is perfect for him. He's surrounded by girls right now with his sister and all of his girl cousins. And Layne gets to be the only Princess in the house, which is very appropriate :)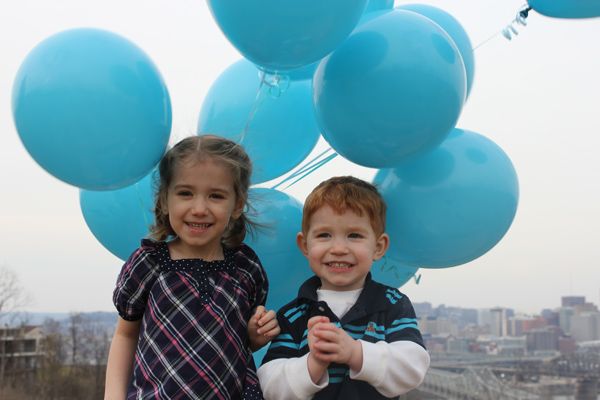 Getting these shots were a bit of a challenge. It was sunny and ~50F when we headed for our ultrasound. After we left, it was overcast, windy, and 40F. We had big plans for the setting, hoping to have the Cincinnati city line in the background. Nothing worked out quite as planned.
Layne was freezing. Gray kept looking to the left. The balloons were blowing.
Out of 60 shots, we had two that worked :)
Here are some outtakes!
And one of my 16 week baby belly.