Today, my baby turns three. And what a blessing this boy is. You can read about the
day he was born here
- he was my VBAC baby.
He's my surprise baby. The baby that I never knew was missing from our family, but God did. Who I didn't plan for, but God did. And for some reason, it makes him just that much more special :)
He is fun. challenging. hilarious. frustrating. sweet. loving. stubborn. kind.
We started doing the "Birthday Questions" this year! I can't wait to do this for years to come!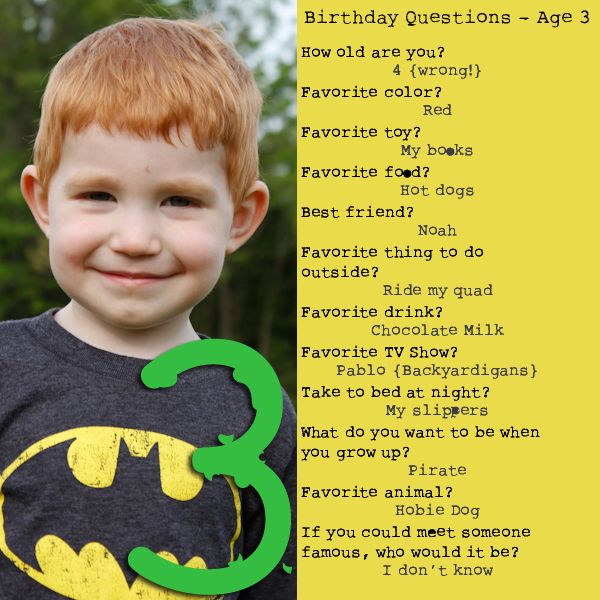 We had our big pirate party on Saturday! I can't wait to share the details later this week :)