I told you a few months ago that
quilting is my new thing
. I've officially completed three quilts (this will just be the second that I've shared here) and I have three more in the works (either
in my head
or in progress).
I am so excited to share this quilt! It turned out exactly like I imagined.
My brother-in-law and sister-in-law are due any day now with my new niece and I knew that I wanted to make her quilt for her room. My inspiration from the momma-to-be was owls, aqua, and pink. Totally doable!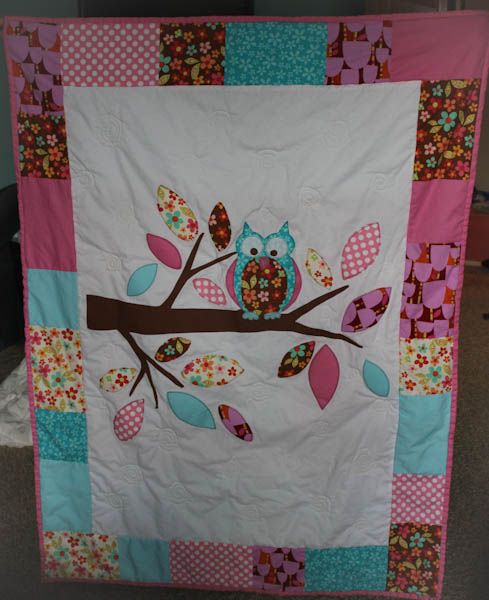 I started with cruising Pinterest and Etsy. I'd see things
here
and
there
that I drew inspiration from. Next I picked fabrics. This was tough! I narrowed to my top 8-10 prints in the color scheme and enlisted the help of my sister-in-law to choose.
Next was the designing process. And then, my favorite part!, the appliqueing! I really stressed over how to do it. Do I applique the quilt top before combining with the quilting and back or after? I went with before :)
I also bought this new Free Motion Foot to do the embroidery and quilting with. It was super intimidating at first, but after I practiced a little (a very little), it was super easy to use! It's a million times easier to applique a circle with this baby!
I pieced the back together too...mainly because I screwed up my original plan and cut my fabric wrong...so I improvised! And I loved the finished back.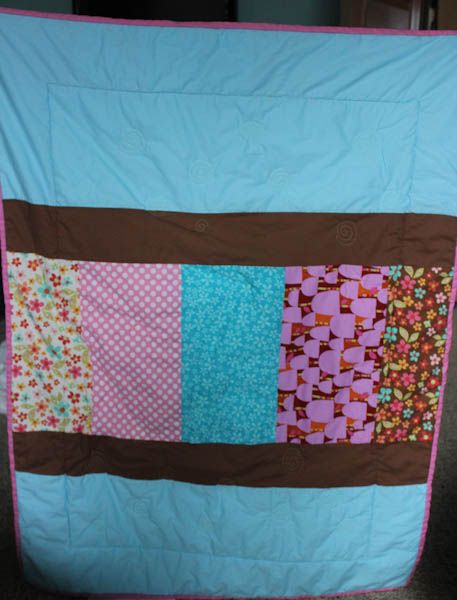 The hubby and I had a long "discussion" about how I should do the quiliting. It turns out we were both suggesting the same thing...just describing it differently :) But he did have the brilliant idea to use a very subtle thread color for the quiltiing instead of white and I loved the finished look!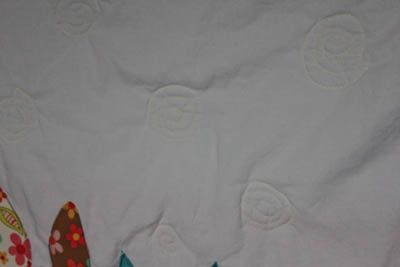 Here's a few pictures I stole from my sister-in-law's facebook page :)
Okay...we're ready for you now, Rielynn!!