I've been dying to make a scarf all winter. I love scarves. They make your outfit look "finished" and accessorized. It can dress up a plain tee and jeans.
One of my favorite scarves is this maroon ruffly scarf. It is so cute on! So, I thought I'd make one like it. In purple :)
I decided to use knit fabric because it would be so comfy. I purchased 1/4 yd at Hancock Fabric. On sale - $8.99/yd. = $2.38
I for it home and cut it in half in lengthwise. Then I sewed the ends together to create one long piece of fabric (112" long). I added two ruffle stitches 1/3 of the way along the width and 2/3 of the way along the width. It still wasn't quite ruffly enough, so I gathered it a bit more before tying off the ends.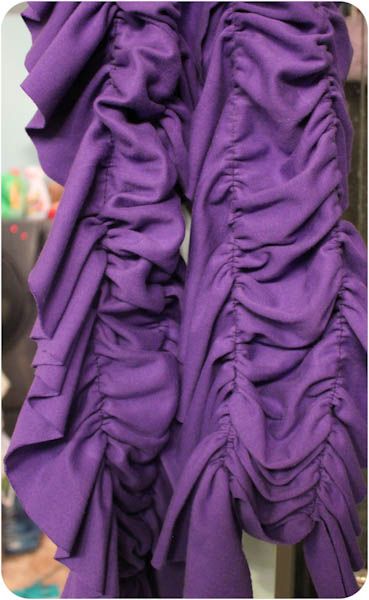 Super easy. And super cute.