Well, she just released her new sewing pattern for the Miss Mod Top.
And I got to be one of her pattern testers before it was released!
This top is very feminine and flattering to all body types. It goes from a XS to XL. I've said this before, but Jenny's patterns are SO simple with clear and easy instructions and pictures for every step.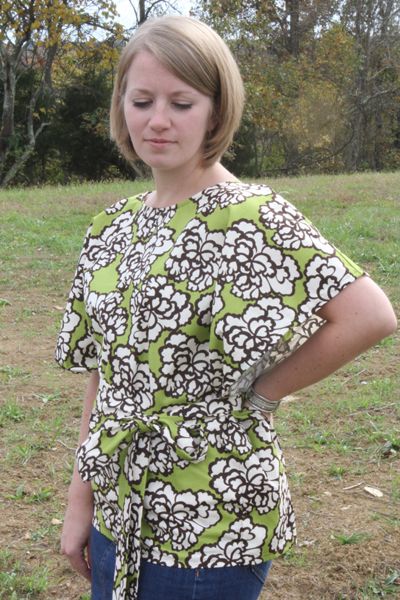 This was such an easy sew. I was completed in less than an hour and a half. And that's with a few mistakes on my part...I never sew anything without using my seam ripper at least once :) My only advice, make sure you use fabric with some stretch. Jenny's pattern tells you this, but I wish my fabric had some more give to it...live and learn!