And I can't leave out my mother-in-law.
July 9, 2005 @ Our Wedding
She's pretty awesome too. The funny thing about Matt and I dating since I was 14 was that I really grew up with 2 moms.
As an adult, I can really see the ways that Shelly has impacted my life and made me who I am. I definitely have traits from my mom, but I have pretty many from my mother-in-law too.
Especially my germaphobia.


She loves us whole heartedly and I know that she's always worrying about us. She's awesome with my kids and they love spending time with Mamaw Shelly.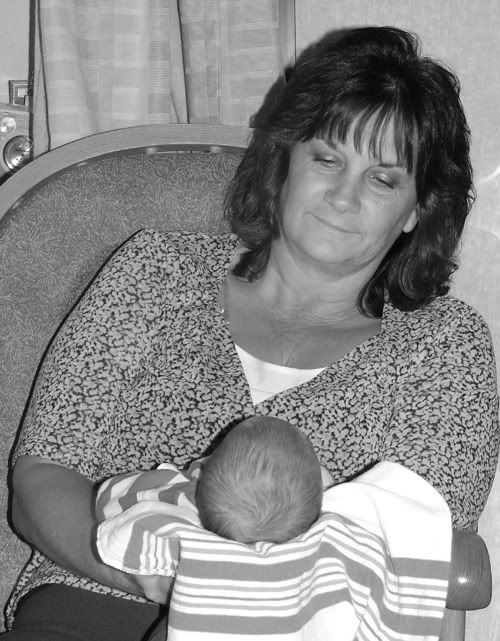 August 15, 2007 - Holding Layne

I love you Shelly!