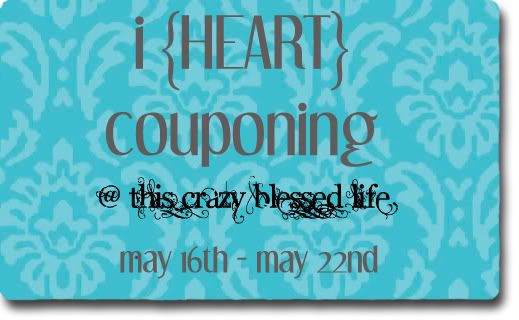 Every store has different rules & ways to get good deals.
I'm going to split it up & do a post for each store today.
CVS & Walgreens are the key to getting all of your health & beauty items free. They both have programs where you buy certain items & get a coupon to spend that much money on your next purchase.
How to Shop Walgreens
Walgreens has Register Rewards (RR) that you can get when you purchase certain special items each week.
Sometimes you get the full purchase price back & sometimes you get a certain $ Value back. When you combine coupons with these deals, you can get these items really cheap, free, or sometimes even "make money" on them.
You'll have money out of pocket at first, but over time, you can keep paying with your RR and you'll have very little money out of pocket.
Here's the scoop on RR
:
RR Deals are limit one per transaction for each item.
You can do multiple transactions though.
If you use a RR to pay for an item
FROM THE SAME COMPANY
that should produce a RR, it usually won't print it.
Ex. 1: If you have a RR from purchasing Pantene Shampoo (P&G) that you use to pay for Pampers diapers (also P&G) that should print a RR, it will likely not print. **Sometimes there is a glitch and it will work, but try at your own risk**
Ex. 2: But if you have a RR from buying Colgate toothpaste (not P&G), you can use it to pay for your Pampers (P&G) and still get a RR back.
Make sense? Feel free to ask if you need something clarified!
Here's more on how to shop Walgreens.
In-Ad Coupon = A coupon from the weekly ad. You MUST scan it to get the sale price. The coupons have Limits and you only have to scan 1 coupon to get the sale price on multiple items.
Monthly Coupon Book = Book put out by Walgreens every month. These are "brochure" shaped and are usually by the ads in the front of the store.
Now here's the deal with Walgreens coupons

You can combine Manufacturer Coupons + In-Ad Coupons + Walgreens for the same items! This can really work to your advantage.
There is a recommended order to use your coupons.
1st - Manufacturer Coupons
2nd - Walgreens In-Ad or Coupon Book Coupons
3rd - Register Rewards
Walgreens also has a limit to how many manufacturer's coupons you can use in one transaction. The catch is that RRs are considered manufacturer's coupons. You can only use 1 manufacturer's coupon per 1 item (Walgreens coupons don't count for this!)
Ex. 1: You are buying a pack of Pampers, an Oral-B toothbrush, and Vicks Sinex in one order. Each of these items has a manufacturer's coupon associated with it. (3 items, 3 coupons) Therefore, if you try to use RRs, they will beep. To get around this, you can buy "x" number of super cheap filler items, to use the "x" number of RRs that you have.
Ex. 2: You are buying the Oral-B Toothbrush, Fullbar Fit Appetite Bar, and Emergen-C. You have a manufacturer's coupon for the toothbrush. (3 items, 1 coupon) Therefore, you can use 2 RRs to pay for this order.
Rain Check Policy – Wags does give rain checks that are good for 30 days. You cannot get rainchecks on RRs, but you can get rain checks on any other sale. If you have coupons that are close to expiration, they can staple them to the rain check and still take them.
I also suggest printing out their coupon policy & keeping it with your coupons in case you have any problems!