I love the idea. I love the colors. AND I got to use my new Cricut to make it!
I called the hubs and asked him to pick up a three pack of gift cards for our three dance teachers.
I didn't realize the 3 pack came like this.
So, we improvised! I had already cut out all of the pieces from the
tutorial
that the Eighteen 25 ladies made.
I took my 8.5" x 3" black cardstock & folded it in half. I fixed the record printable on top of the scalloped circle & attached it to the front.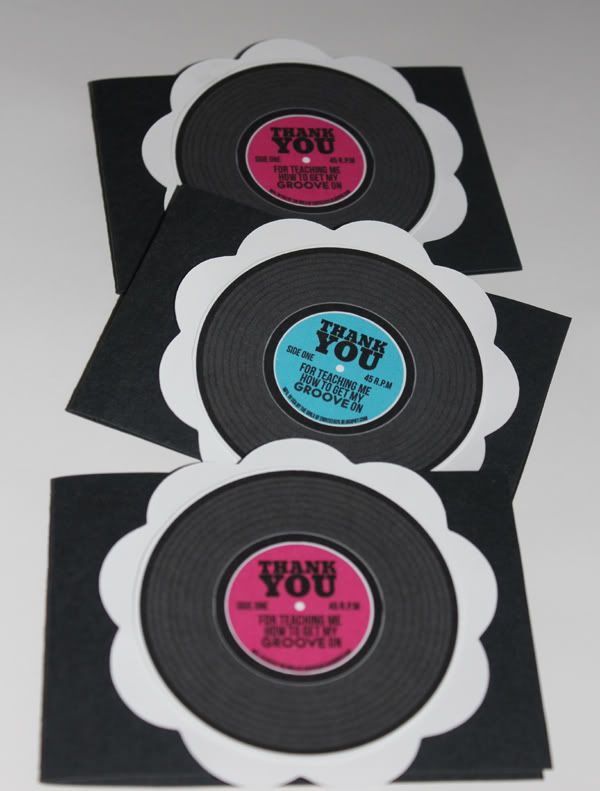 I had to make a gift card holder, so I pulled out
my cutting mat &
my exacto knife
I put the gift card where I wanted it to be placed and marked holes 1/2 inch from the corner on both edges of the top right & bottom left corners.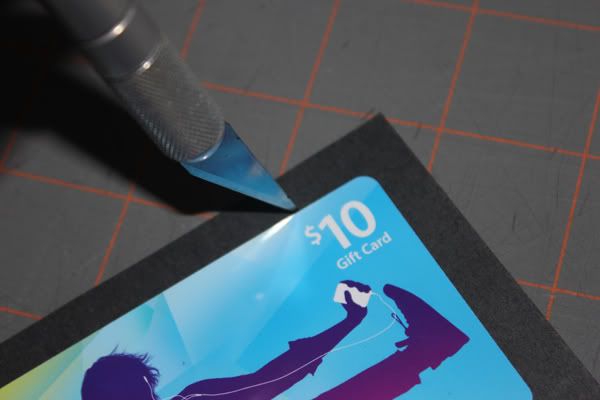 Then I used the exacto knife to cut a slit between the two marks.
Then I added the gift card.
Lastly, I cut out a piece of white cardstock (~2.5" x 3.75"). And had Layne sign her name. Then I stuck it on the left side.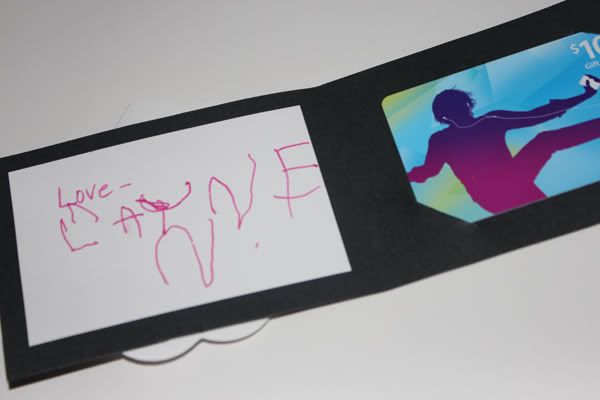 And I had to throw one in of my little dancer @ her rehearsal last night :)