Hope everyone had an awesome Easter and spend lots of time with friends and family. Our Easter didn't go exactly as planned. (Does anything?) Around 1 am on Easter Sunday, Grayson woke up crouping with a fever. This kid has literally had Croup 5-6 times. Daddy and Grayson spent lots of quality time together through the night and all day on Sunday. He was just pitiful.
Layne and I did get to go to church and stop by my sister's house for a bit, but then we just spent the rest of the evening at home with our boys. I didn't get near enough pictures...someone forgot to charge the camera battery! (Don't look at me....okay, it was me.) Here's a few!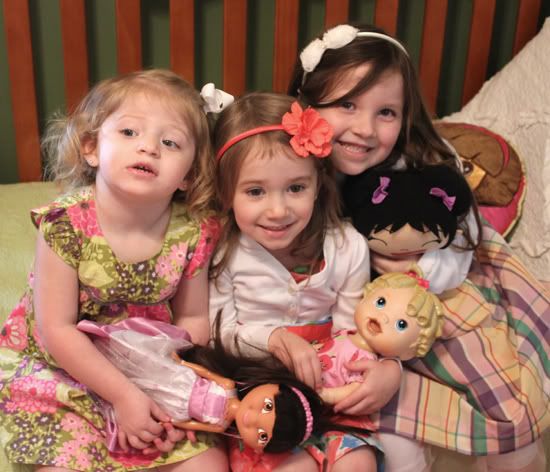 Josie, Layne, & Emma
Notice the chunk of hair cut in the front of Layne's hair? Yep. She cut it herself.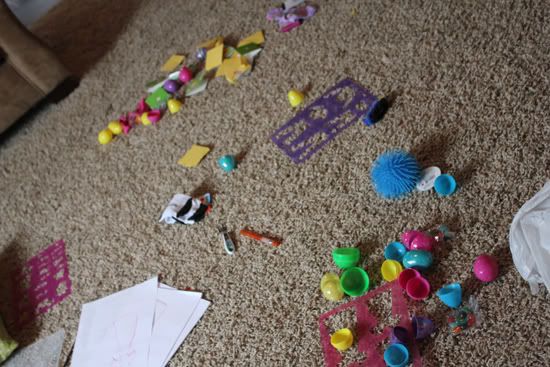 Did the Easter Bunny throw up in my living room?!?
Okay now onto the main event...it's Monday! Boo! But we have our weekly meal plan! Yay!! Still really haven't gone to the grocery store, so our meal choices are pretty limited until I get to the grocery.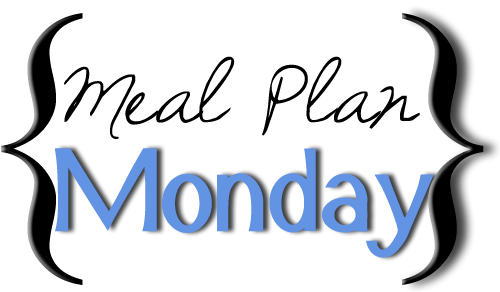 Monday - Inside out Pizza - recipe courtesy of Sarah @
Simply Sarah Style
&
Our Best Bites
.
Tuesday - Breakfast for dinner - Pancakes (or waffles), eggs, sausage links
Wednesday - Pork Roast & Roast Potatoes, Peas and Carrots
Thursday - Baked Cavatelli, French Loaf, Salad
Friday - Family Night with my BFFs! I may make the Inside Out Pizza again if it's a success :)
Saturday - Grilled Chicken (We finally got a new grill!), Twice Baked Potatoes, Green Beans
Sunday - Big 2 Year Old Birthday Party! Stay tuned for lots of Cars Party Pics!
A big thanks to all of you who gave me some meal ideas on here & facebook...I've added them to my dinner lists and hope to try a few of them soon! Keep the ideas & recipes coming!
Oh - and one more thing! I added a few new features to my blog. You can follow me, get email updates, or subscribe to RSS Feed! Go ahead, do it! You know you wanna!