The wedding was a success! Nick & Jess tied the knot and everything turned out beautifully. Matt was the best man, I was a bridesmaid, Layne was a flower girl, and Gray was a ring bearer. My biggest worry for the day was how my kids would do walking down the aisle...and they did great! Both took their jobs seriously and walked down without any problems. (Can you believe it!?!)
My pretty princess, flower girl...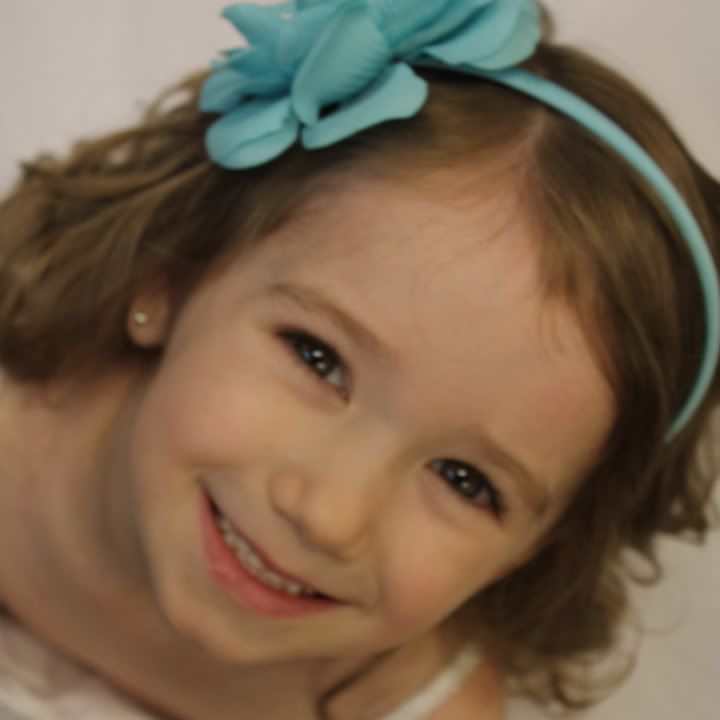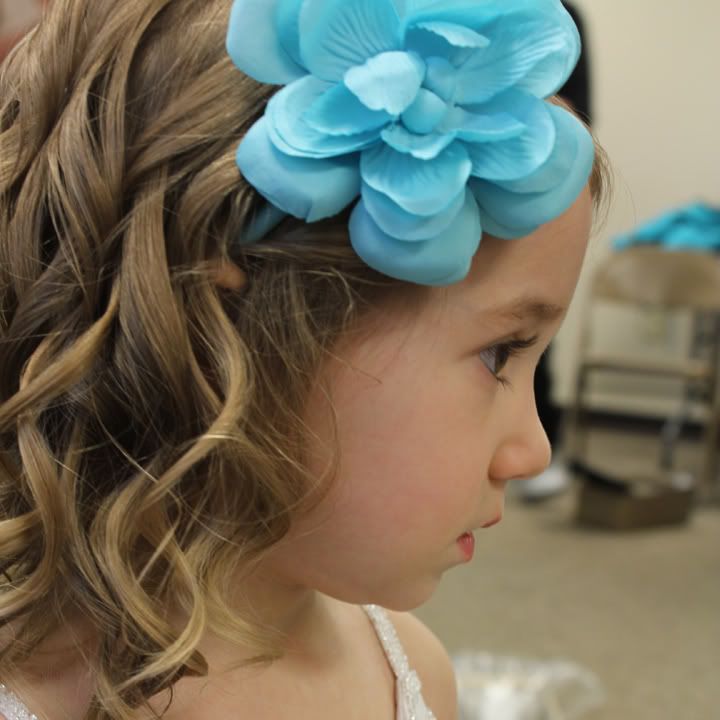 My Handsome Ring Bearer...who threw a little bit of a fit when I tried to take his picture!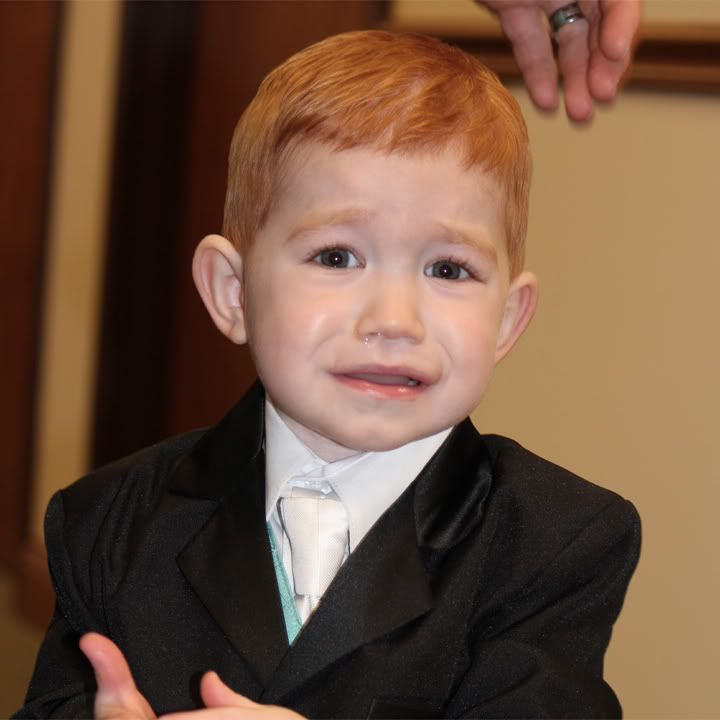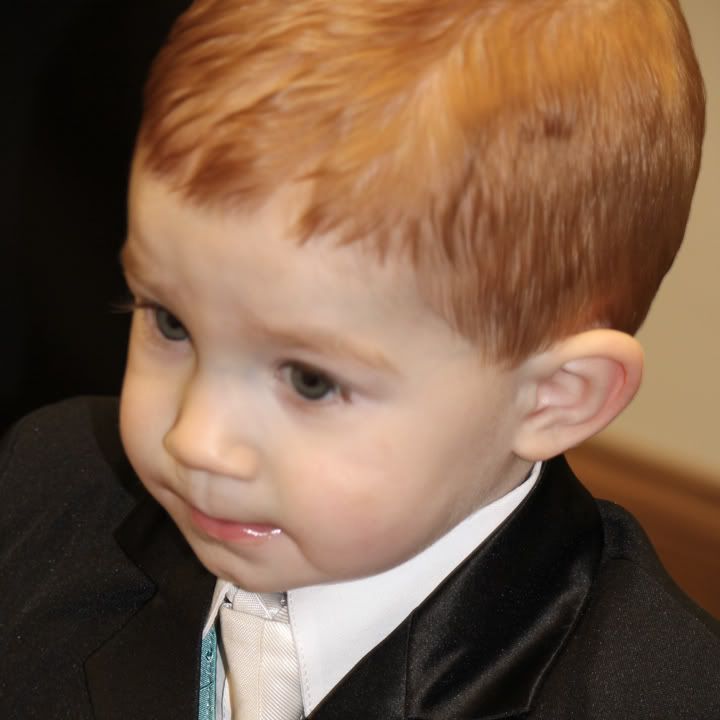 My two best boys.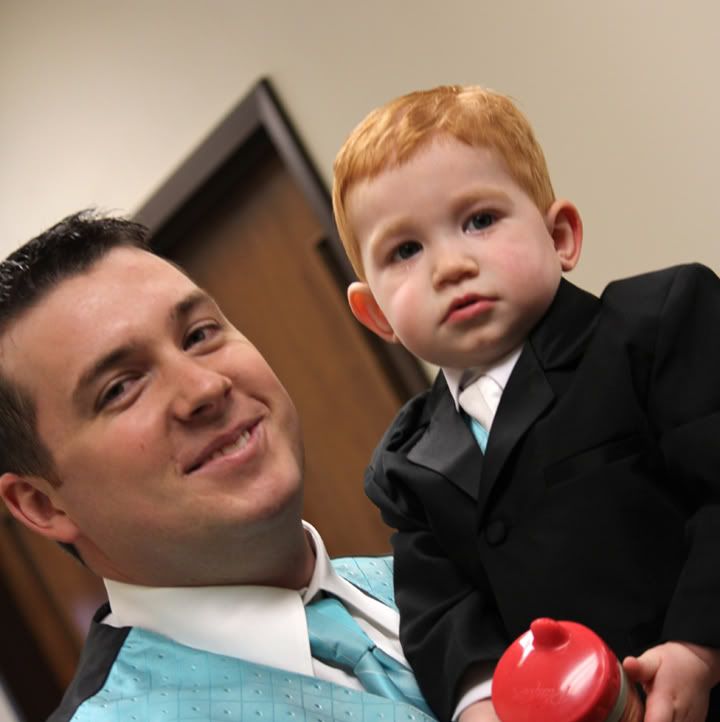 My new sister-in-law - Jessica Nelson!
Shelly & Amy - my mother-in-law and sister-in-law (Don't they look beautiful!?!?)
Jess and her mom, Angie. One of the sweetest ladies I know!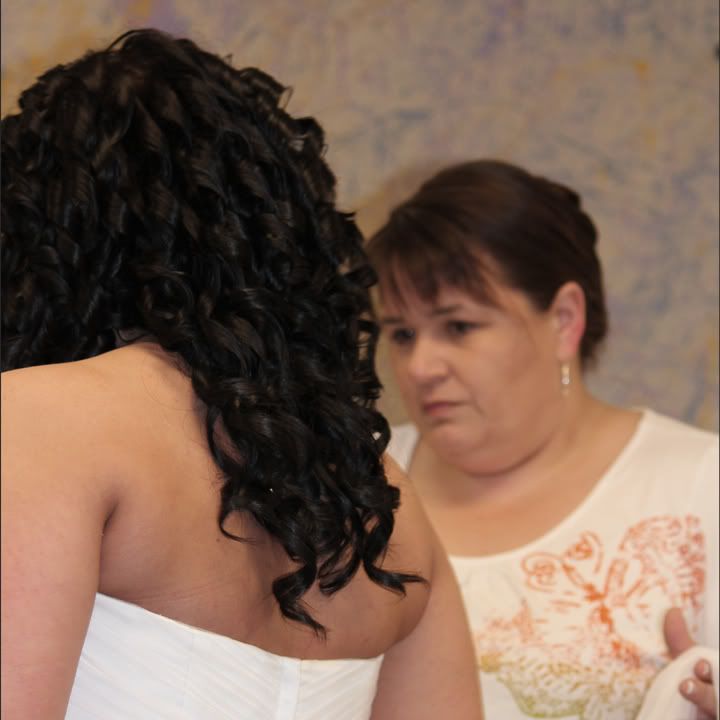 Jess and the boys. Grayson, Jake, and Dylan
Grayson was a party animal at the reception! He would just walk up and grab someone's hands to start dancing. I could watch him dance all night! Thanks Madison and Allison for dancing with my boy :)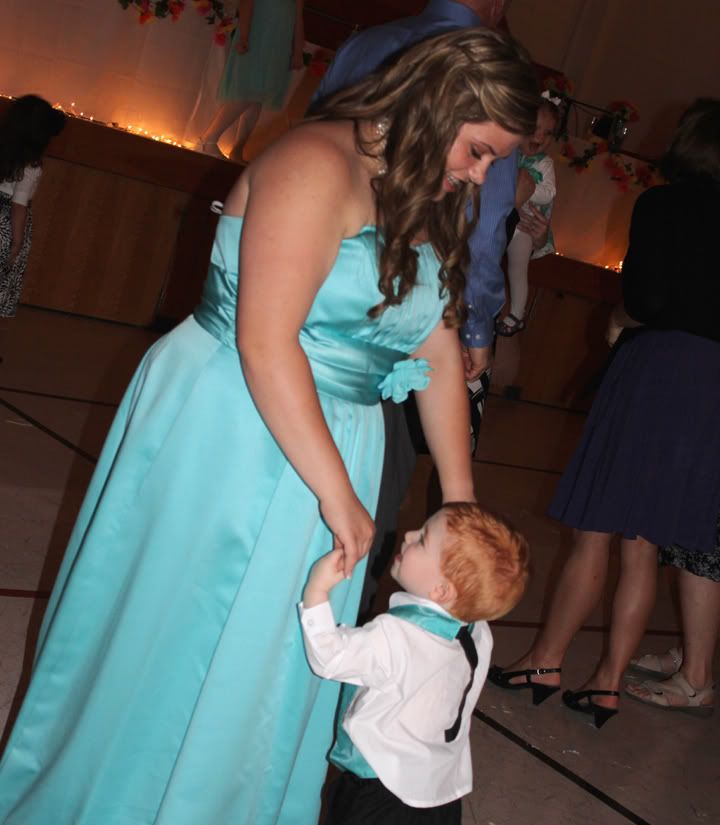 At the end of the night, my babies were wiped! Grayson's with daddy. And Layne's snuggling up to Aunt Jess.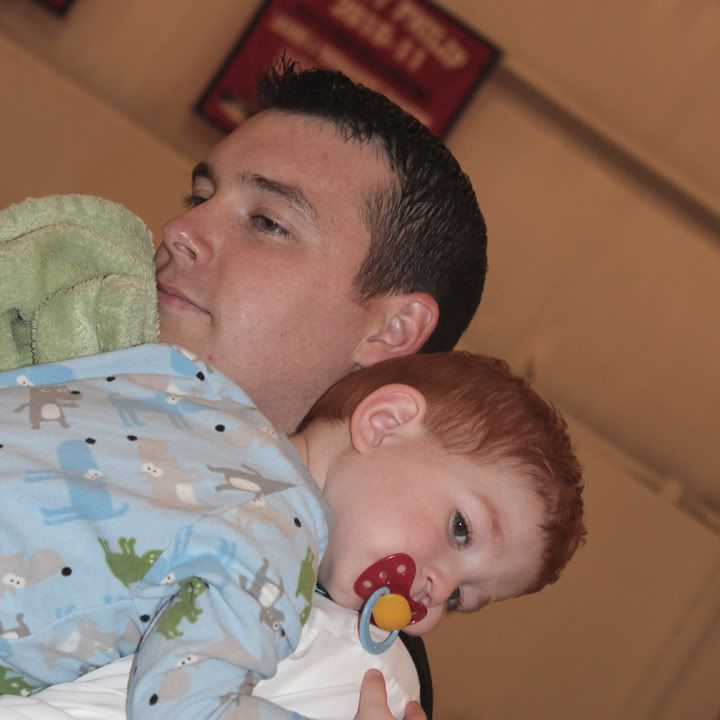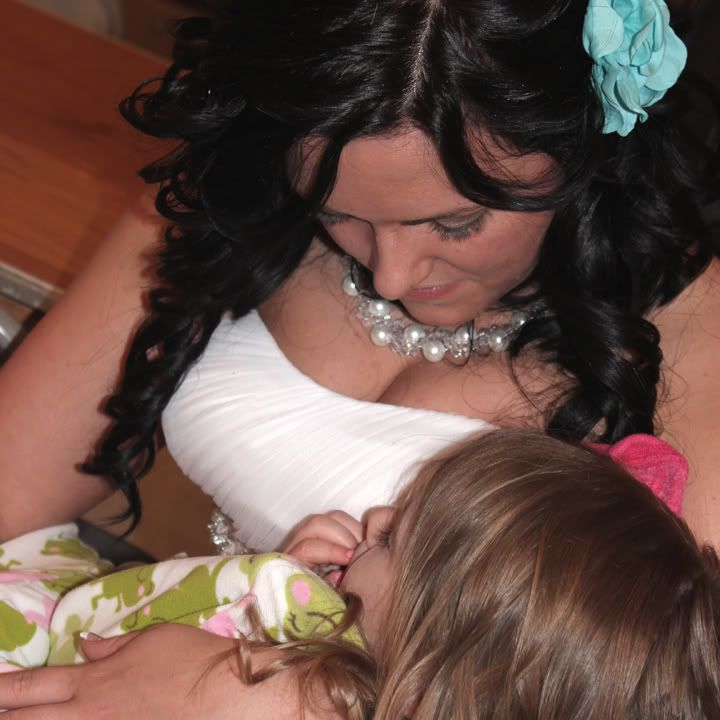 Nick and Jess - Matt and I couldn't be more proud of you. We all love you so much and look forward to lots and lots of years to come. Laynie just wants to know when you are going to get kids now :) There's plenty of time for that! We love you guys!